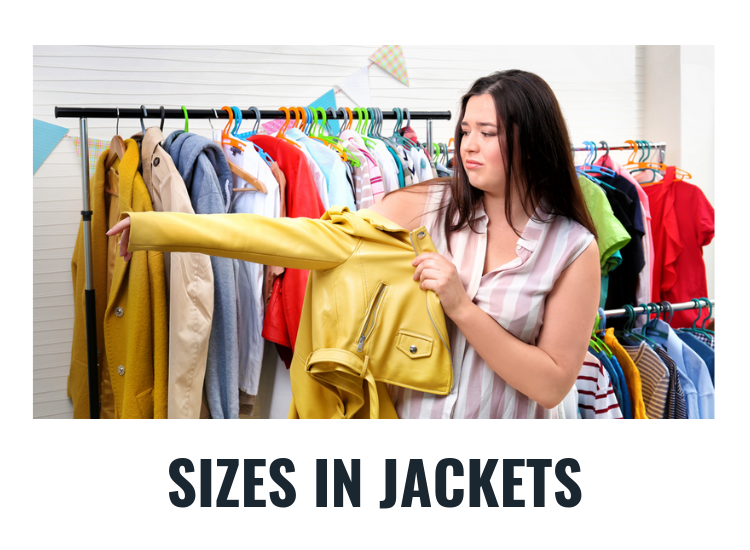 One of the most wonderful things about jackets is that they come in all shapes and sizes and are available for anyone and everyone! That's right – jackets can be worn by anyone and everyone. Neither age nor size is a barrier since jackets come in different shapes and sizes. Starting right from extra small to extra-large to plus size, jackets are meant for anyone who wishes to wear them. There are a few things though that one should remember when it comes to selecting jackets, especially their sizes. Let's take a look at them:
Depending on the jacket type, the jacket size will vary. You have to select which type you want based on which the size will vary. For example, if you are going for a leather jacket, then the size will be a little smaller than others, because it is meant to be worn in a tight fitted manner. However, if you are opting for a long trench coat, then you have to remember that it will be a little loose, and you will have to wear it maybe one size bigger than yours.
There is a very clear-cut difference between jackets that are used as protective clothing and jackets that are worn as fashionwear. The sizes of protective clothing are generally larger since they are bulkier and they are warmer in nature, because of which the size naturally has to increase. In case of fashion wear, the entire purpose is to make sure that you look dapper and nice in them because of which these jackets are always smaller in size and are quite body hugging, in order to give you that fashionable look. However, fashion clothing is not meant for protection, and hence, that should be kept in mind while making the purchase.
When you are buying a jacket, note its length. Not every jacket will be of the same length nor will every jacket be long or short. The length of the jacket will vary based on which its size as well. So, whenever you buy a jacket, keep it in mind that the size of the jacket will vary along with its length. Your focus should be on getting the right clothing based on the purpose. If you want something which will protect you from wind and snow, then the jackets will be larger in size and bulky while for fashion wear they will be more body hugging.
So, jackets come in all sizes and cuts. You just have to select the one that you think will work for you the best.