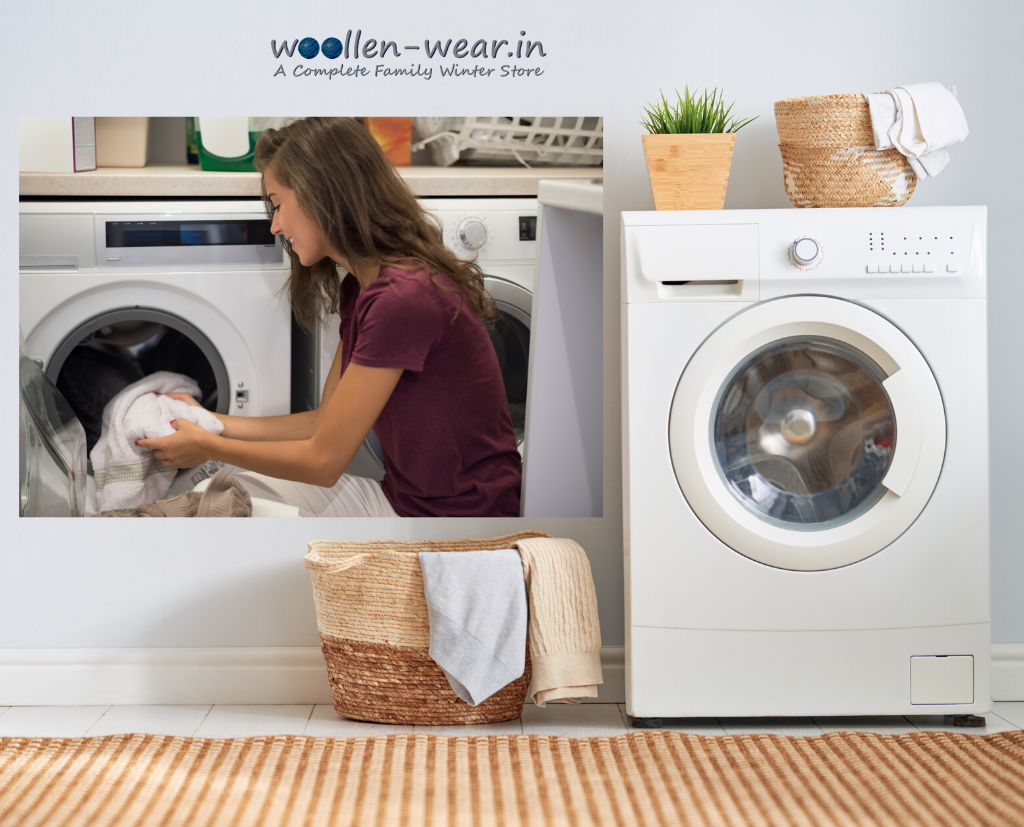 What are the Chances of Damage to Woollen Wear? Improper cleaning of winter apparel may cause damage to the fibre and also leave a bad odour and make the apparel unfit for use for a longer period of time. Washing any winter woollen takes more time and effort.
Time because it takes time for the water to be soaked by the winter apparel and effort be you need to be very careful while washing winter apparel. General Winter Wear Washing Tips The first and foremost step to take while washing winter apparel is to spot the areas where the apparel has been stained.
Pour some drops of detergent on this area and then gently rub it to remove or lighten the stain. Reading instruction labels is very important as these labels describes you the type of wash that your apparels is fit for. Giving the right conditions to the apparel is a must otherwise it can get spoilt by use of wrong temperature water, bleach, etc. Don't use too much of detergent as it may react with the fabric. Use one tea spoon of detergent at the maximum or go according to the guidelines of the instruction label.
Give the apparel time to soak in water as woollens are slow soakers of water so be patient at this stage. Give at least one hour for this process and in case the stains are many then keep the apparel soaked in detergent water for a full night. If you are using a washing machine then washing a woollen can be pretty easy.
You just have to select the type of fabric on the display screen and rest assured your washing machine will be the in charge from this point onwards. One you are done with washing, soak the water out of the apparel gently and don't pull it as this may stretch the apparel and cause irreparable damage to it. Put the apparel on a flat surface and rub it gently with towel in order to soak more water out of it.
Then lay the cloth on a flat surface. Never hang wet woollen clothes again for the same reason as it is very weak when wet. It may be possible that you may have to brush your clothes a little to remove some hair or other stuff that is left behind. Use an ultra soft brisil brush and use it gently on the surface of your winter clothes.
Allow your clothes to dry completely even if it takes some days for the process. It is also possible that some of your clothes require one or two rounds of steaming in order to dry properly. Following these simple washing tips can make your woollen and winter clothes last longer.
Read More about Taking care for Wool Fabric | How to Look Good in Winter Wear